The year 2020 and 2021 is the era of zoom meetings and we all know about work from home trends that's been going on because of the pandemic. Now the question lies that how can we style ourselves during zoom meetings, Well I am sure we don't want to do too much while sitting in our comforts. Our 2021 Jewellery trend forecast tells us to go classy but simple with our style.
Amazing Jewellery trend Forecast to try in 2021.
Let's also look into a few fashion brands that have predicted the jewellery trend forecast in 2021.
1.Link up chains
The chain jewellery trend has been going on for a while now, especially the gold chunky chains are being loved and worn by everyone but I should say that they do go with all our casual outfits. The next season fashion brands like Hermes, Louis Vuitton have predicted to go with sterling silver chains be it necklaces or cuffs they could be one of the loved jewellery trends in 2021. Just the one you need to go for your casuals in a zoom meeting.
2.Party Pearls
Having a Virtual party don't worry the party pearl jewellery trend has got your back. Pearls are our 90s and 00s love which is back in the trend or I should say was never out of trend. The look of Pearls is just glam and sophisticated be it studs, hoops, chokers or layered necklaces Pearls are a timeless affair and stands out from all your jewels. Brands like Versace are styling all their outfits with pearls!!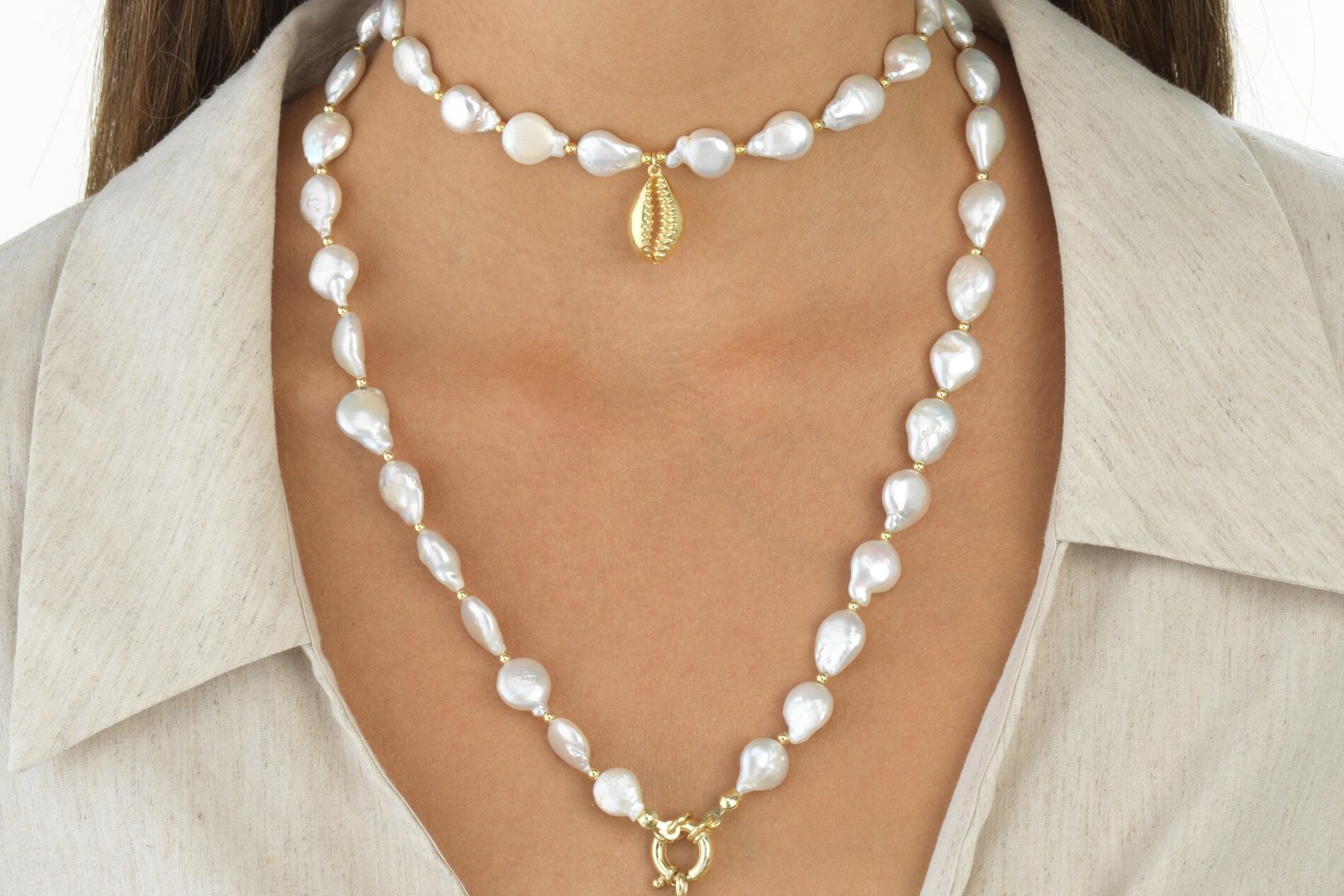 3.Beach Vibes
After being quarantined for a year and having restrictions on travelling we do miss our vacations and summer beach morning!! Let's get some colourful summer feels at home And follow the colourful bead trends. The chic colourful beads giving us a feels of summer and beaches. So what else you need on a Monday morning when you have to attend your classes in a zoom meeting instead of going for a vacation.
4.Shine 'O' Shine.
Aren't diamonds Everyone's favourite and the one that makes us shine out your face in the zoom meetings? Well, the drop diamond earrings are the season's next drop-dead gorgeous jewellery trend forecast of 2021. Having a meeting or a wedding to attend virtually just wear the drop earrings and go for it. It's one of the versatile Jewellery trends in 2021.
5.Statement Textures
Getting inspired by the Bronze age and organic shapes the next season's must-have jewellery have become the textured ones. Well, we all love metal jewellery be it gold, brass or silver and wearing just metal textured jewellery makes it a statement all by itself. Something that goes with all the bright colours. Have u tried textured metal hoops yet?!
Single statement earrings are my favourite and also one of the longest trends too. Well just wearing one single long earrings is a mood boost and so handy making people wonder where is the other one. Diamonds, stones or metals all we just need is one.
6.Mix 'n' Match
The season of Mix'n'Match earrings is been going on for a long time now and the 2021 jewellery trend has made it all the more in demand and recommended trend. Especially the victoria style mix'n'match earrings. Well, we can also mix 'n' match timeless pearl stud & drop diamond earrings, making it a fashion in the digital era.
7.Making it single statement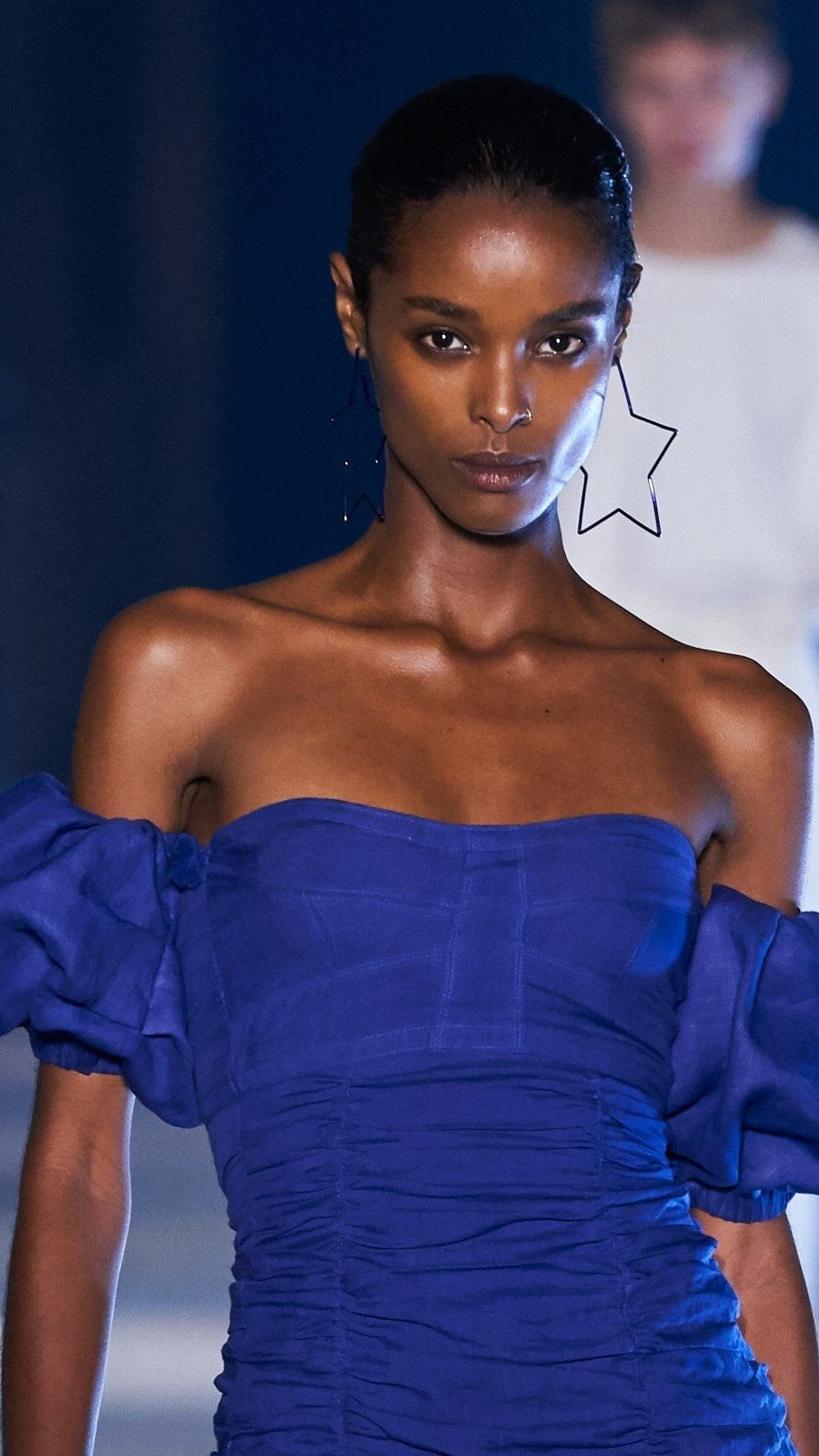 8.Long statement
Oooo!!After seeing a lot many 90s chokers finally Long necklaces are back in the jewellery trend forecast. We can experiment so much with this one statement piece. You can layer them, make them a simple pendant or you know hang charms around them with long chains. Fashion houses from Chloe to Dior to toy Burch have their forms of long necklaces.
Do check out the trend of Ceramic jewellery in 2021. A lot of styles, forms and colours go and come back in the jewellery trends. Plus in the era of going digital and social distancing, it has become very important to up our fashion game. So what are you waiting for?? Go grab your style now!!