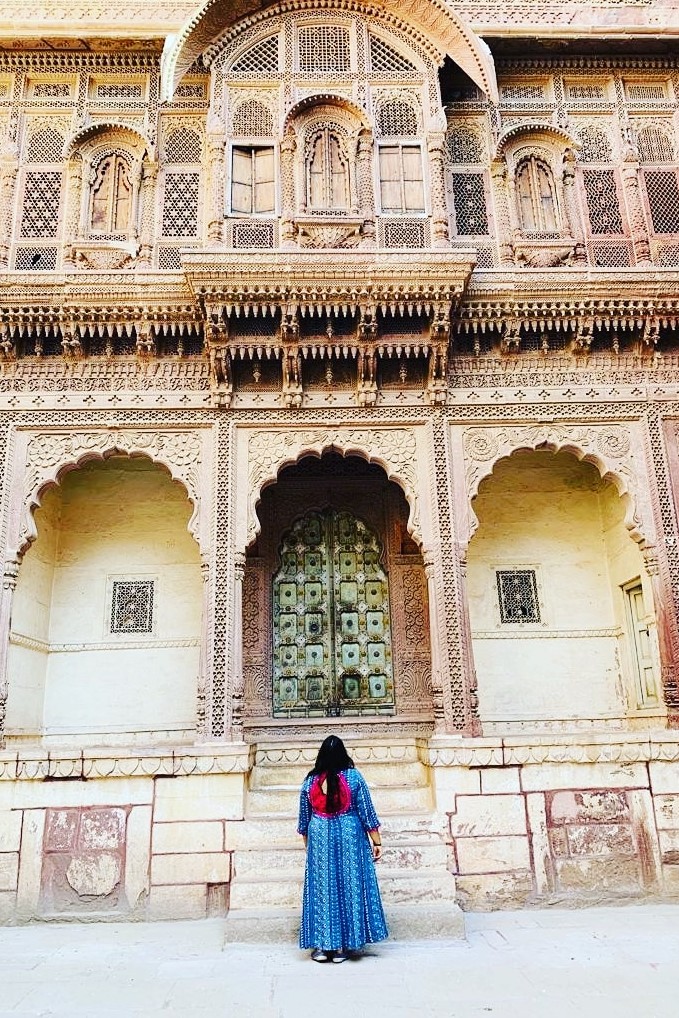 Jewellery Artist
I am Ruchika Baid! I am 25 years old Jewelpreneur and Jewellery designer with 3 years of experience in this field. I specialise in fashion, handcrafted and avant-garde accessories. I also create conceptually
Jewellery inspired by different topics around the world. I was born and brought in Chennai, native being Rajasthan. I did my graduation in B.A.hons.Jewellery design from Pearl Academy of Jaipur. I also have hands-on experience in the handicraft industry and also uncut diamond industry. As a jewellery artist, I specialise in different crafts of and around the world and create jewellery pieces out of it. My enthusiasm to explore different crafts and love for them lead me to have my very own baby brand In 2019 of Handicraft accessories name Mera label. One of my achievements I would love to share is receiving an Academic Excellence award during my graduation in 2017. While my passion for jewellery gives me a lot of opportunities to travel and explore a different culture, crafts and cities but when I am not working I love travelling, dancing, yoga to boost up my energy.
My Story
How I Got Started
Well my story is pretty simple, my love for creating something innovative with different and all sorts of materials in and around the world led me to pursue Jewelry design, well why in particular jewelry because Jewelry has my heart. And I have a dream of making everything into jewelry , well I am just kidding but not literally. Jokes apart, to be honest of among so many existing materials my go to and my favorite is ceramic. I also have my own brand of Handcrafted Jewelry Mera label which is my own baby and all started from scratch. I always believed that love what you do and  have something in life you can just call it as your own.
"In order to be irreplaceable,one must be different."
"If you don't get out there and define yourself, you'll be quickly and inaccurately defined by others."."
"Elegance is an Attitude"
My Brand
About – Mera Label
Mera Label was founded in 2019 , its a Handcrafted Jewelry Brand which is showcasing different crafts story of India through their products. Mera Label is one of the first brand of India to specialize in ceramic jewelry and menswear jewelry.All the products are handmade and crafted by one of the finest artisans.
Mera Label – Products
Ceramic Jewelry
Menswear Jewelry
Wooden Ceramic Jewelry
Avant Garde Jewelry
Gender Neutral Jewelry